Message Pay is the quick, easy way to make a payment to your Alhambra loans from any external account. You can pay from your smart phone, tablet, laptop, or home computer.
1. Receive a text message.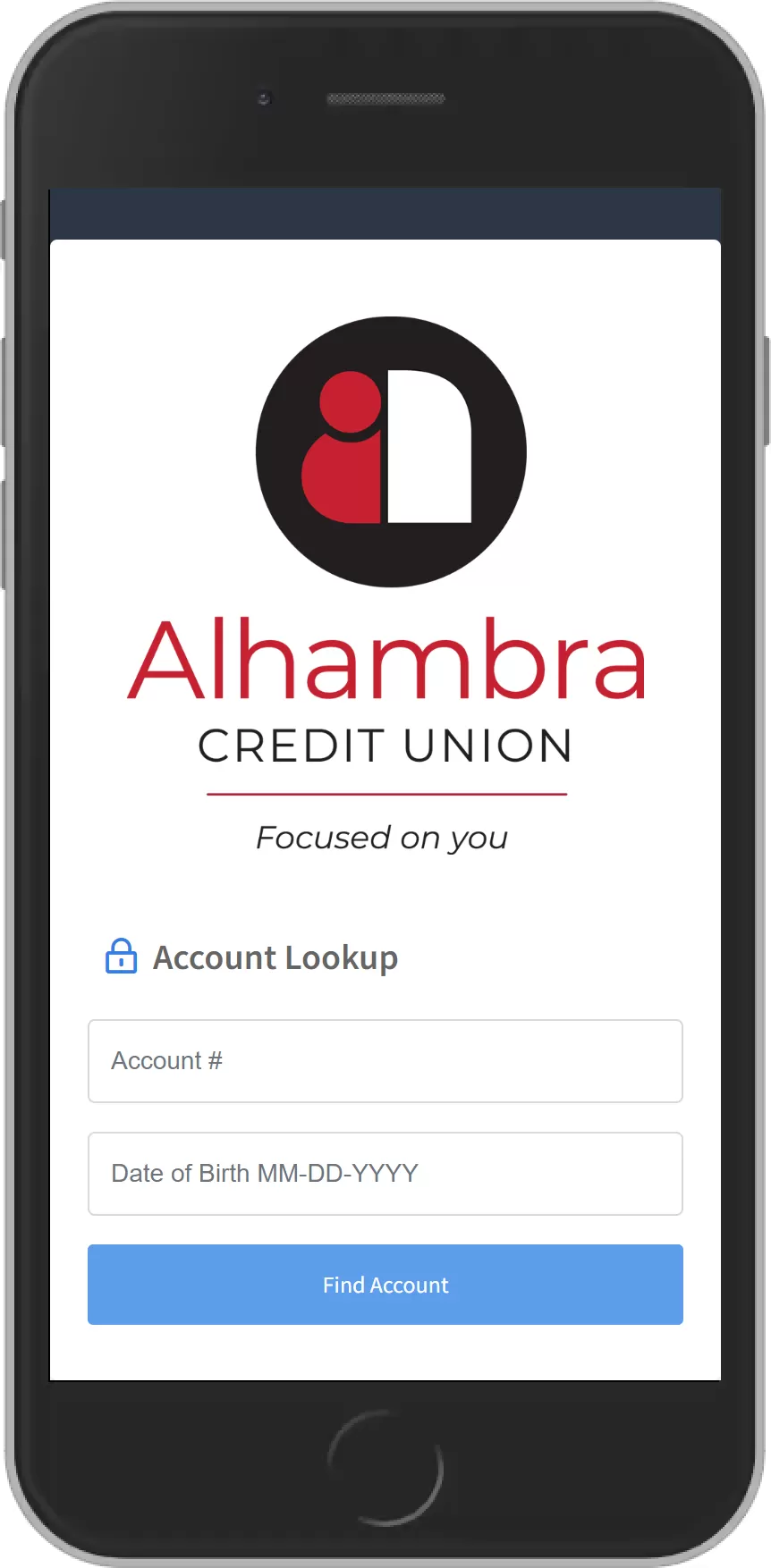 2. Verify your account.

3. Create your 4 digit pin.

4. Add your preferred payment method.

Important Details:
You can make payments to your loan free of charge using Home Banking or the Alhambra App!

With the MessagePay service, you will receive a text message informing you of the amount due on your loan. If you wish to opt out of our text messaging service, you can reply to this message with "STOP".

The link will take you to a portal where you will be asked to verify your account with your member number and your primary account holder's date of birth.

If you choose to use this service to make payments you will need to verify your account the first time. To do so you will have to set up the following:

A 4-digit pin: once you have entered your account number and date of birth, it will prompt you to create a 4-digit pin. Store this information in a secure place as you will need this pin number to verify future payments.

Preferred method of payment: to make a payment you will have to add your preferred form of payment in the portal. You can do this by selecting ADD NEW DEBIT CARD or ADD NEW BANK ACCOUNT which will prompt a secure website for you to input your information. If done correctly, there will be a message stating 'Payment Method Success' and you will be redirected to the payment portal.

Once your account has been successfully verified, you will be directed to the payment portal where you'll be able to see all of your loans and will also be able to select your preferred payment method.
Reminders:
The transaction fee is to use this MessagePay service is $8.00 for card and $2.00 for ACH

Encrypted information guarantees your information is secure

This service provides a convenient way to pay from an external account via text or online/mobile

Payments accepted from checking accounts, savings accounts, and debit cards

Texts will come from phone number - 602-223-1265
Go to main navigation