Online Bill Pay
Paying your bills by check can be a hassle, and all that paper stacks up fast.
Even if you just have a few bills to breeze through, it's rarely fast or easy. Choose an easier solution. Online Bill pay at Alhambra Credit Union is the answer! It's easier, faster, and more convenient than writing checks.
With Online Bill pay:
Privacy and security safeguards ensure peace of mind
Set up bills in one easy step
Schedule one-time or recurring payments days, weeks, or months in advance
Decide exactly when your bills get paid
Learn more about simplifying your bills with Online Bill pay!
For more information on Online Bill pay, stop by and see a Member Representative, call 602-246-5120, or email us at info@alhambracu.com.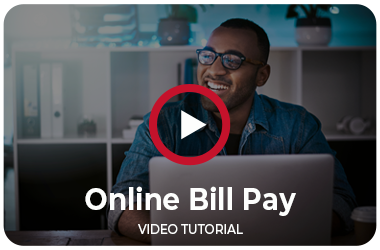 Go to main navigation